Gaining more and more traction these days are the entrepreneurs and the self-starters — the brands that begin out of a basement or a garage with a needle, upcycled clothes and a vision.
And that is essentially what fashion is, this vision. It's the cultivation of soul and taste into self-expression that is in every way unique, special… personalized.
But the world began to welcome with open arms the mass production of goods, the adoption of fast fashion and the exalting of fashion houses that made clothes from cheap fabrics — clothes that have no actual depth because factories just don't have the same soul as, well, a human.
Get this outfit in Amazon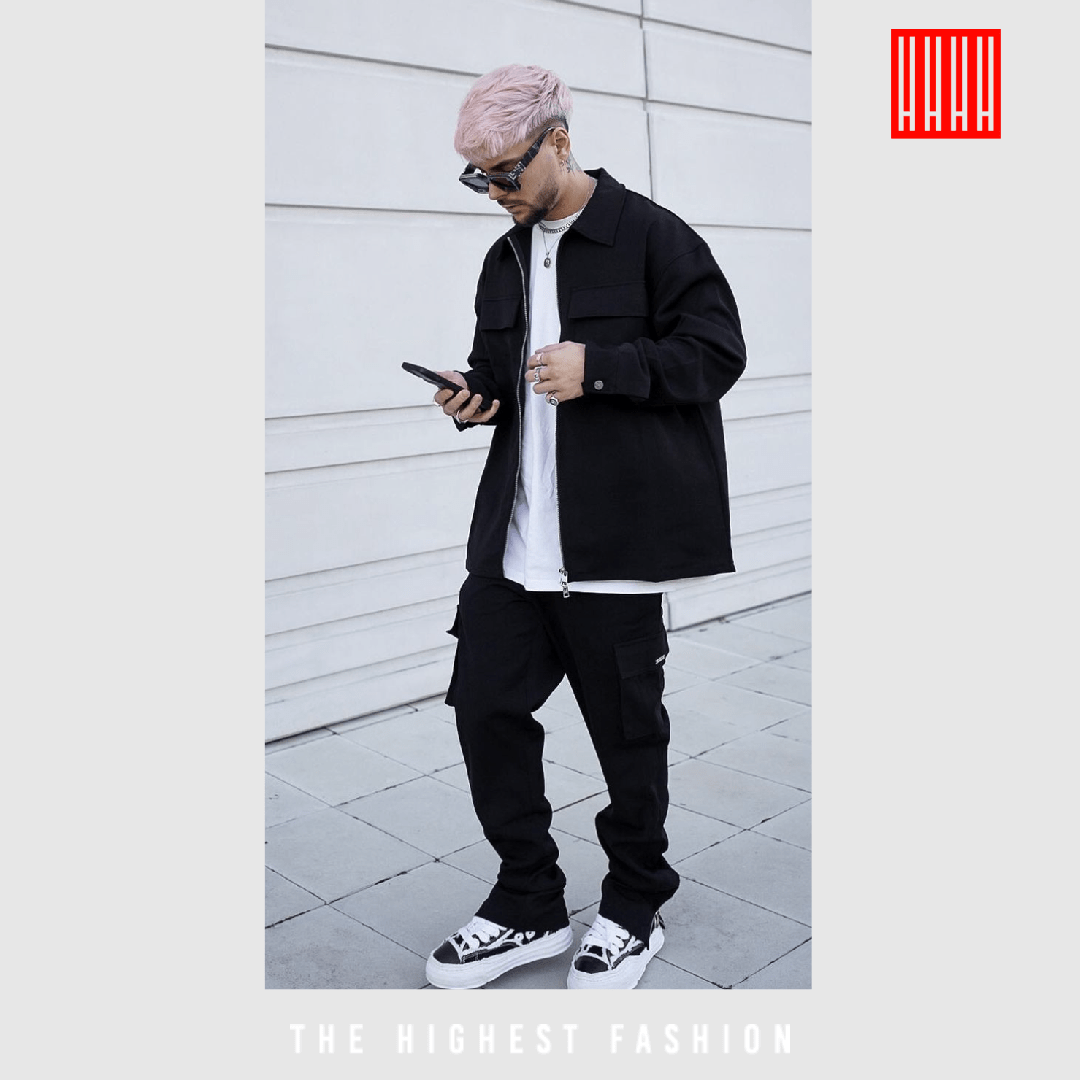 Model: @gonoliver
They don't have the soul of "the streets," so to speak.
When someone pours their whole heart and art into a brand, its clothes just emanate that personal energy and style becomes limitless. Feeling just cannot be mass produced.
So, underrated streetwear brands become the rogue — the fire — underneath this idea of mass consumption and production. They are the brands that can harness your taste and give it right back to you.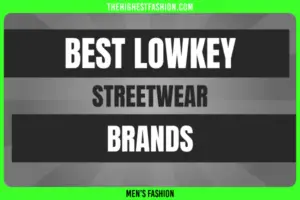 What is the Meaning of Underrated?
The Cambridge English Dictionary defines "underrated" as "better or more important than most people believe."
Merriam-Webster simply says the term means something is "rated or valued too low."
Here at The Highest Fashion, brands that are underrated are those that don't gave the recognition they deserve.
They are the streetwear brands that are still charging in the corners, waiting to be discovered by more and more men who uphold the value of sub-culture — men who celebrate diversity and art.
Underrated streetwear brands are the very ones that have such an original aesthetic that when someone asks you where you bought that killer jacket, when you say the name, they simply say, "Never heard of them."
And the irony hits right then and there because maybe that's precisely the point of streetwear.
This is Not Fashion: Streetwear Past, Present and Future
View in Amazon
The Best Underrated Streetwear Brands in 2023
But how can we not talk about the brands that stir conversation — the labels that don't care about what the household names of fashion are doing?
How can we not tell you, our fearless readers and leaders of innovation through clothes that empower us, the best underrated streetwear brands in 2023?
Let's dive in!
Half Evil 333 Clothing
The title itself gives a lot away, but just enough to make you think is it the glass half full or half empty — is the wearer supposed to focus on their evil half or remember they are, actually, only half evil.
And this paradox is exactly what Half Evil plays with. Its witty graphic tees and vibrant designs flirt with evil rather than fully invest in it — the devil's in the details and this brand sure gives those details some color whether it be through red skulls, bright skateboard designs with pop culture vibes, or a split dye tee that is the best of both worlds.
Looking for a shirt that feeds your pessimistic, sarcastic soul— this "where the winners lose it all" tee is just yours for the taking.
Wacko Maria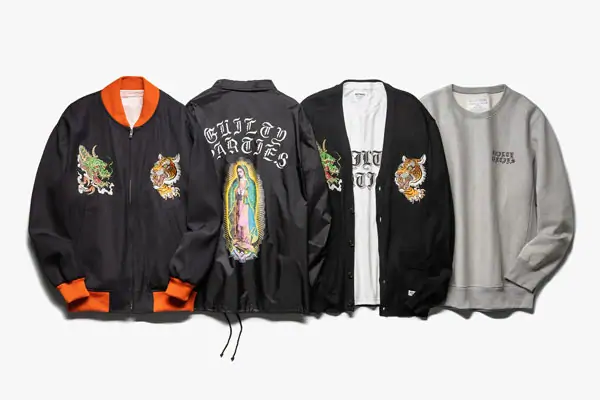 Almost 15 years ago, Atsuhiko Mori co-started a Tokyo-based label that grew like a bright flower in the street pavement — defying all the odds. Wacko Maria rests upon the pillars of music, film and art, making every shirt and pant feel like a movie scene, or a photoshoot.
If you're a man whose heart is set for animal prints, well… this is your lucky day. Wacko Maria's leopard print sneakers take Nike's checkmark from "Just do it" to "Just Run." And this leopard print fleece, sweatshirt and sweatpants has an aesthetic of a nostalgic postcard — one you can't rip your eyes away from.
But the brand has more to offer than animal prints — it's 70's, indie style is also one for the books.
Check out this fuzzy, warm cardigan whose buttons, autumn colors and low cut speaks to a man's quiet confidence while also brings in a layer of substance and profound feeling. This kind of cardigan is also perfect to layer over a sweater, light sweatshirt, tank — you name it. It's a closet essential and one that looks like it's from an A24-produced film.
Evisu
If you're the kind of man who finds cars absolutely interesting, Evisu is your underrated streetwear brand. Its graphic jackets seem like they're waiting for a race car and the bold statement pants and tees bring out the bravado of any Evisu wearer.
And the brand isn't afraid to tap into both the hipster vibe all while tapping into the "daredevil vibe." Check out the new arrival: leather patch sweatpants that come with their own demo video. Comfort, style and swagger all wrapped into one pair of joggers.
Did the demo video surprise you? It surprised us too — and the brand continues to be innovative and interactive by also providing recommendations based on the items you click. Complete your look in less than one minute — even by checking out this black patchwork bomber jacket. Its glossy yet dominating exterior is one that catches the eye, and for quite some time, for sure.
And what about these corduroy cargo pants? At first glance, they may seem like a simple addition to an outfit, but the high ankle-length, low and large pockets paired with classic corduroy color… well, dare we say it's a timeless staple, not just an addition but an asset.
Meltdown lab
This streetwear brand is no joke — its home page already takes the light out of the room and makes you immediately click on a possible shirt. That's the power of the meltdown — the power of the lab.
As if science meets art meets clothing, Meltdownlab's styles are futuristic, modern and ahead of the times. This yellow tee, for example, is no ordinary tee. The side designs are trippy, spiffy and plain "cool."
Or the artistic cap with a design that belongs in the Modern Museum of Art — it's perfect for a day out in the city, sported with a jean jacket and your favorite pair of sneakers.
Perhaps its deep designs and transformative colors come from the mission statement that serves to make the brand be more of a platform than a clothing company. Whether it be designers, artists, visual patrons of producers, the site calls all who are interested in science fiction "including the origin of life" and those who are interested in the "vulnerability of the individual in the frenetic life of postmodernity."
This is especially evident in the shirt that gives you feelings and moves your opinions this way and that. Fashion is meant to be a visual art form and this graphic tee rife with meaning and difference doesn't disappoint.
No matter your walk of life, this brand speaks to the scientist and the artist in you — the creator and the entrepreneur.
Noah Clothing
This brand is actually in the family of a big-name street brand: Supreme. Supreme's former creative director, Brendon Babensien was able to use his expertise in engaging streetwear pieces that speak to so many audiences and fuel the Noah Clothing brand that has a fresh look, interesting and memorable color schemes along with subtle cultural commentary.
Babensien was sure this time around to have a brand with ethical sourcing and powerful collaborations, including the Feminist Bird Club. "Large, established conservation organizations were forced to confront racism within their ranks, while BIPOC-led initiatives like Black Birders Week and Flock Together were formed," the site reported, and designed beautifully simple graphic tees that share the different birds that will go extinct without activist help.
The brand, at the end of the day, plays with the nature around us — like this autumn orange sweatshirt that, like a Monet painting, from fa away looks like fall leaves. Up close? It's any regular sweatshirt with camo designs.
Or take this light and simple — almost preppy — striped sweater that just is waiting to join your winter wardrobe. European, fresh and stud-ly, this sweater is one for the look-books!
And as much as the CEO's career seems out-of-this-world, his personality and story is approachable, relatable. Check out this fun video taken when his shop first came out in SoHo:
So, while Supreme is calling the shots, Noah's Clothing is the underrated brainchild of Babensien and is just waiting for the same recognition.
The Hundreds Clothing
This brand makes the preppy look go haywire. Bright stripes meet dark undertones, innocent tees meet bizarre and unique cartoon designs and neutral colors marry neon. There's always something to a piece that keeps you on your toes.
Take this vintage-looking anorak jacket that adds a pop of color and easiness that is comforting while almost hypnotizing. There is no going wrong with owning this kind of jacket with unique and convenient zipper placement and contrast of bright pastels that almost feel like they were just freshly painted on.
Streetwear also is about flirting with designs and looks that are unique, celebratory of comfort meets indie meets newness. This array of different knit beanies marry the concepts of sustainable material with skater boy causal — and the result? A crispy fresh look that tops off any attire with a twist.
And check out these mod sweatpants that mix together images that make the pair resemble a look-book in itself. The meaning, depth and variety of pictures give the pants a photograph style that ultimately are a clothing version of a tattoo. Meaningful, powerful and personal, these pants speak to what it means to wear "street," what it means to care about your style.
Ghost Supply Clothing
Here comes the dark, goth and the ghostly. Double, double toil and trouble — Ghost Supply will burst style bubbles! The diverse options the brand provides with just the color black and playing with the world of eeriness and mystery, each item is like a portal to the underground.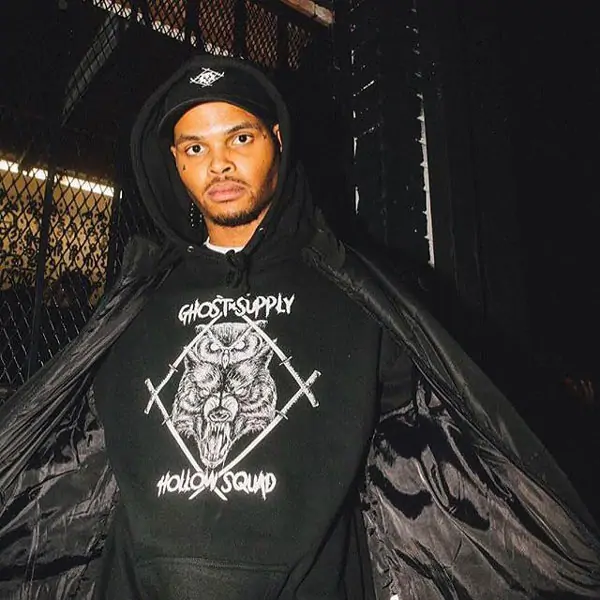 This sweatshirt, for instance — it almost serves as a body guard for you while also standing in as a billboard for dreamlike mystery, harnessed horror. There is so much there to catch the eye and dissecting it, the wearer will find powerful messaging.
Make Halloween an everyday occurrence and make your clothing something special with Ghost Town shorts like these. They say that art is supposed to disturb you — and that is precisely what these shorts do. The newspaper, the bunny, the fire — it's all like a crime scene but there's no crime in looking good!
Royal Surge
Men, if there's anything The Highest Fashion can teach you, it's that the clothes you put on your body should be a reflection of who you are and how you feel — and the ideas of a brand should reflect the very same.
Underrated street wear brands have so much to say and so much to show you — and sites like Royal Surge immediately make you realize why it's the niche brands that truly make a personal mark in your closet. Don't know what we mean? Check out Royal Surge's homepage. The music, the feeling, the style — it sells itself more than anything else.
Now that you've played around with the broken angel, navigate to the religiously "sick" sweatshirt that evokes the tune you hear as you admire the crimson paired with black. The whole look of an angel holding a skull is one thing and the red just screams the message louder. It's awakening.
Kidsuper
A play on words for a brand is always a good sign — its creator is witty and ready to bring your closet to life — or, in this case, to the sky. It's powerful and statement-making: creative.
Or check out this sinister-feeling work of art coat that looks like it belongs in a niche NYC gallery. The coffee color paired with the portraits of the coat bring a modern-art spin, a contemporary confidence and a necessary ode to today's privacy always ending up to be out in the open.
Clothing that makes you think is vital. 
Against Medical Advice
Now this brand is something else. With its backstory and disturbing charm, Guacawole brings a literal and metaphorical human aspect to its clothing that is legendary and extraordinary. Its founder is a registered ER nurse that took his ER passion and experiences and translated it into pieces that speak, and almost scream for help.
Take this insane jacket with a medical design gone wild — the white and the medical textbook graphic is uncomfortable-looking in the best way. It brings "keeping it real" to a whole other level.
Even more noble is the stories behind the pieces. This post about the "Black Bear" tees brings recognition to groups that deserve the credit and who have been weaved out of the spotlight for too long.
"HE LO LIFES ran the streets of NYC during the 80s with Ralph Lauren as their uniform," Guacawole writes in the post. "They reclaimed the brand and redefined its image, from country club to the street. THEY ARE HIGHLY RESPONSIBLE FOR WHAT RALPH LAUREN IS TODAY."
Fashion and staying "woke" to the brands that you wear… that's what wearing street is all about.
If you liked this article, maybe you find interesting our Top 10 Upcoming Streetwear Brands in 2023.
Don't forget to tag us on Instagram @thehighestfashioncom sporting your favorite underrated streetwear looks and let us know what brands you're loving today!