Ever walk into a room and someone's perfume is hanging in the air? Or someone strolls past you, leaving their scent in their wake? Is that something you want to have with your fragrance? For people to look up and comment.
Versace Eros Men's Mini EDT .17 oz -…
Versace Eros by Versace Men's Mini EDT .17…
Chanel Bleu De Chanel Eau De Toilette Spray…
IN THREE ACTS, BLUE CHANEL DEPLOYS ALL THE…
Nautica Voyage Eau De Toilette for Men -…
ROMANTIC AND FRUITY: For an active and romantic…
FRESH AND MASCULINE: Fresh and salty sea breeze…
VERSATILE AND LONG-LASTING: Can be worn casually or…
NAUTICA FRAGRANCES: Scents that support your curiosity for…
Versace The Dreamer for Men 3.4 oz Eau…
Type: Eau De Toilette
Due to manufacturer packaging changes, product packaging may…
This item is by designer Gianni Versace
This item is made in Italy
Dolce & Gabbana Light Blue for Men Eau…
This product is made of high quality material.It…
TOP- Refreshing bergamot, juicy, sun-drenched Sicilian mandarin, and…
HEART- Aromatic rosemary, the subtle spice of Sichuan…
BASE- An understated blend of American musk wood,…
Packaging for this product may vary from that…
Or do you feel as though the scent you use now doesn't last? You apply it in the morning and it has faded by the time you get to work an hour later, yet your colleague smells fresh all day. 
Well, The Highest Fashion is here to tell you which are the best long lasting perfumes for men and about perfumes with strongest sillage.
What are Sillage and Longevity?
Sillage is a French word pronounced 'sea yahzh'.  Yeah, we know, it doesn't look as though it should sound that way!  Sillage basically translates to wake or trail.  Perfume sillage is the term given to describe the trail of scent left behind by a fragrance wearer.
Sillage
Sillage is measured when the perfume wearer is moving.  When the perfume wearer is stationary the term Projection is used.
Not forgetting, sillage refers to an artificial scent. It is not a term to be used in association with the body's natural musk. 
Longevity
Longevity is the time that a fragrance lasts after application.  
Why Wear Men's Fragrance?
You're reading this article (and The Highest Fashion) because you care about how you appear, whether for yourself or others.  Fragrance is a big, big part of that.  Your perfume becomes part of your identity and style. In fact, Gianni Versace is quoted as saying that it completes a personality.
The right men's fragrance can boost your confidence and make you feel more attractive. Aromatherapy benefits are well documented. Some perfume types contain soothing scents that can help you relax and find peace.  Wearing a good men's fragrance improves your mood and puts you in the right frame of mind for that interview or social event.
Tom Ford Noir Pour Femme Eau De Parfum, 3.4 Ounce,Black
View in Amazon
Capturing the feminine play of exposure and intimacy
Tom Ford Noir Pour Femme Eau De Parfum
Noir Pour Femme evokes the twin facets of this woman.
Tom Ford Noir Pour Femme Captures The Fascinating Paradox Of The Tom Ford Woman In A Daring Floral Oriental Fragrance That Is Both Extravagant And Sensual
According to the French perfumer, Francis Kurkdjian, "Perfume is the art that makes memory speak." Scent is an important memory trigger.  Your perfume can invoke memories in other people, which can be an important advantage but also can keep friendships alive.  Just think someone passes you wearing the scent of a friend, so you pick the phone and call. 
Obviously, we can't ignore the fact that many simply wear scent to be more appealing. Studies indicate that scent is linked to sexual attraction. Pheromones aside, you're more likely to receive a positive reaction from your partner or prospective partner if you smell good than when you've just stepped off the gym floor.  Instinctually, we use our sense of smell when looking for a partner, so it stands to reason that fragrance will enhance our allure.
Perfume Notes, Tones, Accords and You
When you read the blurb about a fragrance, you will see references to 'Notes', 'Tones' and/or 'Accords'.   But what are notes, tones, and accords in the perfumery world? 
Perfume Notes
Perfume notes are the different types of scents that a fragrance will release.  It is generally accepted that fragrances will have three types of notes – Top notes (also known as the head), Middle notes (also known as the heart), and Base notes.
The top notes are the initial and strongest scent of the perfume, although they are not very durable and generally last for about 15 minutes.  They are the signature scent of the perfume. The middle notes are rounder and fuller than the top notes.  They tend to last an hour or two and help to transition the perfume's scents to the base note.  Finally, the base note is what gives the perfume depth and longevity.  It is the body of the perfume and finishes the scent, lasting for many hours.
So, when it comes to finding the best long lasting perfumes for men, it is the base note that you are ultimately seeking.
Perfume Tones
Perfume Tones are the accents a perfume emits.  If you can imagine that the notes are the theme of the perfume, tones are the underlying scents that create a single note when blended. 
Perfume Accords
Perfume accords are notes that, when combined, form the personality of the perfume.  Accords can also be created to replicate natural scents that we cannot distil yet; such as leather.  Accords can be further defined as;
Floral Accord
Probably used the most in perfumery because of the seemingly endless variety and scope of floral scents.  Floral accords can be sub-divided again into 'fresh florals' like lily of the valley or 'rich florals' like jasmine.
Citrus Accord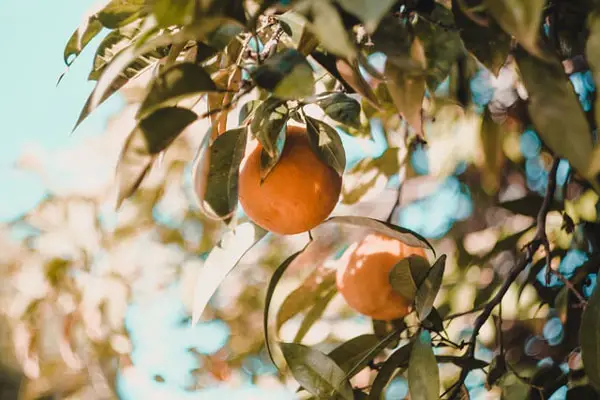 The citrus accord tends to be fresh, lively and, well, citrusy.  You will be more likely to find them as top notes because they do not last as long independently.
Gourmand Accord
The gourmand accord tends to mean sweet, edible scents such as vanilla or honey.
Sometimes, the base will be home to the main accord as carefully blended top and heart notes can deliver the theme of the scent before the drydown is reached (more on that later). 
Woody Accord
A deep woody accord is a combination of aromatic woods like sandalwood, patchouli, oud, and cedarwood.
Oriental Accord
The oriental accord is often seen as musky and sensual.  It is a combination of woody notes such as sandalwood or patchouli with vanilla.
Amber Accord
The amber accord is a mix of vanilla and the traditional labdanum. Spices such as cinnamon and balsamics like myrrh are also blended in.
Some accords own the whole fragrance and skilful binding ensures a smooth transition from top note to base note. 
Chypre Accord
Chypre is a mossy, woody accord notable for its use of bergamot and oakmoss as well as labdanum and patchouli. 
Fougère Accord
Fougère is taken from the French word meaning moss.  It is an outdoorsy, herbal scent often containing lavender and oakmoss.  
You
Believe it or not, your body chemistry interacts with the perfume and affects the overall scent.  The drydown smell is unique to every perfume wearer.  Drydown is when the top and middle notes have given way to the base note which is now mingled with your own musk.  Sometimes, what smells incredible on one person doesn't on another.  Like the time you liked the cologne a friend was wearing but thought "that doesn't suit me" when you tried it?
Our own natural oils, diet, and temperature combine to affect the base note of our scent.  We all sweat and digest food.  Without all of the science, this creates bacteria that are secreted via our pores, leaving a chemical residue on our body.  These bacteria react with the oils and chemical makeup of your men's fragrance.  This is why some scents smell differently on one person vs. another. 
Gucci Guilty Black by Gucci for Men 3.0 oz Eau de Toilette Spray
View in Amazon
Type: Eau De Toilette
Packaging for this product may vary from that shown in the image above
An aromatic fougere fragrance
An Eau de Toilette for him
Remember, potent smelling and fatty foods not only stay in the body longer, but have different chemical secretions which will affect your body's interaction with your scent. In fact, having a hangover can really make a difference with your perfume.  As the sugars from the alcohol break down in your body, they are expelled through your sweat glands. The additional chemicals that now sit on your skin react with the elements of your perfume, changing the scent again.            
Hard to believe but the human nose can smell up to a trillion different scents. So, if that is the case, why is it that we can only smell our perfume when we apply it but 15 minutes later it seems to have faded?
Well, the old adage that we become used to a smell is true. It is known as Nose Blindness.  So, whilst it may seem to you that your perfume has stopped 'working' and you reapply, to others you're overpowering. So go easy on the spritz and don't be a Pepe le Pew!
How To Extend The Longevity Of Your Perfume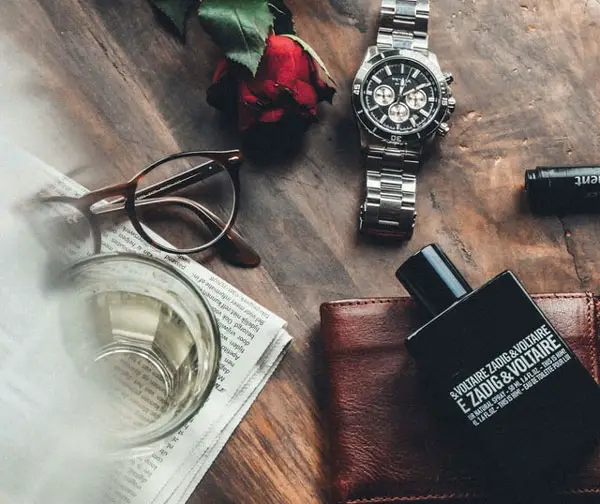 There are various tips on how you can extend the scent life of your chosen perfume.  With some common practices being counterproductive.  For example, the idea of rubbing a scent into your skin to increase its potency is a fallacy. The motion of the rubbing actually breaks down the scent molecules, rendering them less effective.
The best advice out there is to apply your men's fragrance to places where your skin is moist as there will be maximum absorption.  These places include your neck, behind your ears, the inside of your elbows, and the top of your ears. 
Designer Donna Karan, believes that "Fragrance is the first layer of dressing". And she is not wrong! As mentioned, perfume lasts longer on moist skin.  Apply your perfume when you have come out of the shower, after drying off, when your bare skin is still damp.     
If you have dry skin, it is recommended to moisturise before scent application as fragrances easily evaporate from dry skin. Use an unscented moisturiser so you don't have a conflict of aromas, or a moisturiser that is of the same product line as your chosen scent.
Perfume reacts to heat, so it makes sense to apply your men's fragrance to warm parts of your body – including pulse points.  One hack is to put a little petroleum jelly to your pulse point before applying your fragrance.  The jelly will lock in the scent without drying the skin.
Whilst it is recommended to apply men's fragrance to pulse points because of the heat, don't put spritz scent in your armpits. A combination of perfume chemicals and sweat can result in skin irritation. 
Storing your scent in the right place will ensure its longevity too.  As mentioned, perfume reacts to heat. If you're inclined to steamy shower sessions, and you keep your men's fragrance in the bathroom, you could be compromising the shelf life of your precious scent.  Equally, keep your bottle in its box and out of direct sunlight.  Ideally, perfumes should be stored in cool, dry areas. 
The concentration of your scent will affect its longevity.  You must have wondered what the difference is between eau to parfum and eau de toilette?  What does that mean?  It is the concentration of perfume oil contained within that fragrance.  Basically;
Pure perfume, extract de parfum or perfume is 15%-30%.  Less is needed as these are generally thought to be the perfumes with strongest sillage.  Longevity is pretty much guaranteed also.
Eau de perfume is between 8% and 15%.  It has a higher concentration of alcohol and is the most common
Eau de toilette is 4%-8%, is generally thought a 'lighter' which doesn't last as long as eau de perfume
Eau de cologne comes in at a 2% to 4% concentration. This is a very light scent.
What Are The Best Long Lasting Perfumes For Men According To The Highest Fashion?
Tom Ford Private Blend Oud Wood by Tom Ford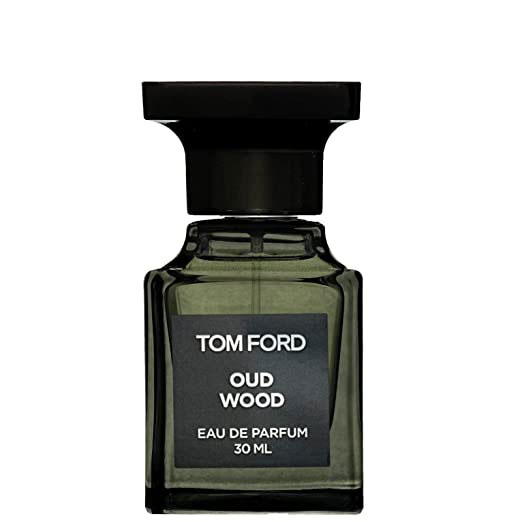 The Tom Ford brand is synonymous with quality and distinction.  Their Private Blend Oud Wood men's fragrance is no different.  An earth and woody fragrance with key notes of oud wood, sandalwood, and Chinese Pepper ensures aromatic sillage and longevity.  "Oud Wood envelops you in rare oud, exotic spices and cardamom then exposes its rich and dark blend of sensuality." – Tom Ford
Valentine Uomo Intense by Valentino
Valentino Uomo Acqua By Valentino for Men – 4.2 Oz Edt Spray, 4.2 Oz
View in Amazon
Valentino Uomo Acqua by Valentino for Men
4.2 ounce Eau de Toilette Spray
Valentino
Valentino created a more concentrated and masculine version of the Valentino Uomo scent in 2023. The top notes are a citrus mandarin orange and aromatic sage.  The heart notes are iris and tonka bean and base notes are rich vanilla with leather. The sillage trail is strong and heady, packing an olfactory punch with longevity that lasts the day. Check it here.
Paco Rabanne 1 Million by Paco Rabanne
Paco Rabanne 1 Million Fragrance For Men – Fresh And Spicy Notes Of Amber, Leather Tangerine Adds A Touch Irresistible Seduction Ideal With Rebellious Charm Edt Spray 6.8 Oz
View in Amazon
All our fragrances are 100% originals by their original designers.
Packaging for this product may vary from that shown in the image above.
Apply onto clean, dry skin.
Paco Rabanne 1 Million marketed as a luxury brand, this smell of affluence and wealth is robust and long lasting. A hard hitting fragrance that is spicy and fresh with notes of amber, leather, and tangerine. Notes also include grapefruit, cinnamon, rose, spice and blood orange. With longevity and an impressive sillage, this striking, forthright scent reflects its head turning wake and bold imagery.
Versace Eros by Versace
Versace Eros for Men 6.7 oz Eau de Toilette Spray
View in Amazon
Versace Eros 6.7 EDT
eau de toilette spray
aromatic, green, vanilla
Apply onto clean, dry skin.
This fresh, woody and slightly oriental fragrance has a combination of mint, Italian lemon, and green apple. Geranium and tonka beans give an unexpected twist to this long lasting masculine scent and ensure a strong sillage. "This is a fragrance for a man who is his own master.  He is a hero: a man who defends their ideas and goals." – Donatella Versace
Gucci Guilty Pour Homme by Gucci
Gucci Guilty Black by Gucci for Men 3.0 oz Eau de Toilette Spray
View in Amazon
Type: Eau De Toilette
Packaging for this product may vary from that shown in the image above
An aromatic fougere fragrance
An Eau de Toilette for him
A woody and aromatic scent but this time with top notes of rose and hot chilli in a retro homage to the 1970's. Heart notes are of orange blossom blended with French lavender and neroli oil. Base notes of patchouli with drydown intensified by cedarwood. Gucci Guilty was designed as a celebration of freedom and liberty with longevity to boast about and sillage to envy.
Final Thoughts — Monster Sillage and Longevity
It goes without saying that the best long lasting perfumes for men and perfumes with strongest sillage come from quality perfumers and perfumery houses. 
Getting the right perfume is an investment of time that will reap rewards for your confidence and is as key to your wardrobe as a tailored suit.
Spend the time researching the right scent for you, don't rush it.  Try not to wear another scent when you try new ones as you don't want interference with your research
Sample up to two scents a time on your skin (remember our recommendations for those with the best longevity and sillage) and give it a few hours so that you can appreciate the top note, heart note, and then base note with your drydown.  After all, a scent reveals itself over time.
So, hopefully The Highest Fashion has answered those burning questions about the longevity and sillage of men's fragrance.  As author and thinker C. Joybell C. says "You're never fully dressed without perfume", so let the completion of your wardrobe commence.