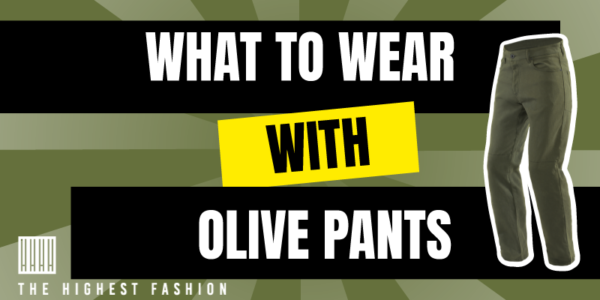 Get this outfit in Amazon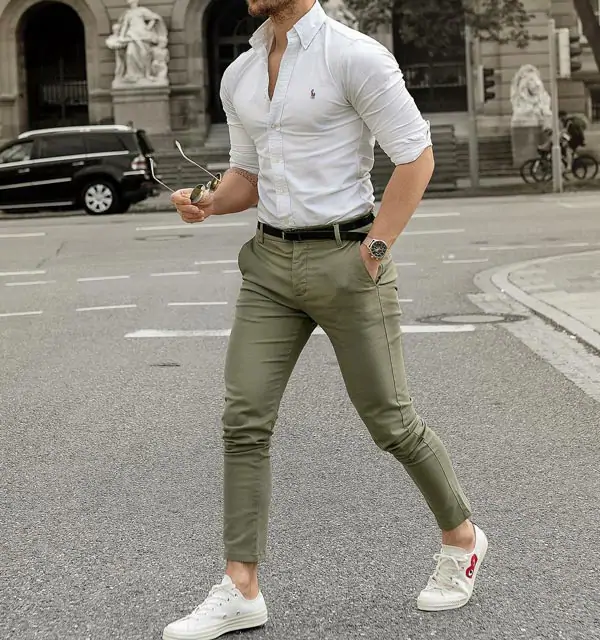 Model: @malikarakurt
When you're little and everyone is asking you what sounds barn animals make or how old you are turning, the answers are always so simple.
A cow goes "Moo" and you're five and a half.
And when everyone asks you what color the sky is, or the grass is, you know the answers are blue, green.
But getting older means answers aren't always so simple. And neither are the questions, for that matter.
Like, for example, colors have shades— and some pair better with certain clothes than others. There's sky blue, navy blue, baby blue— and there's pea green, lime green and olive green.
And perhaps the complicated question of the day is… what to wear with olive green pants?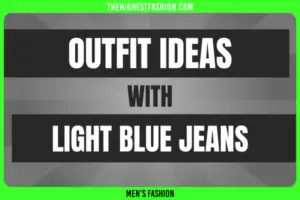 Why Every Man Should Have a Pair of Olive Green Pants in His Closet
Get this olive green pants outfit for men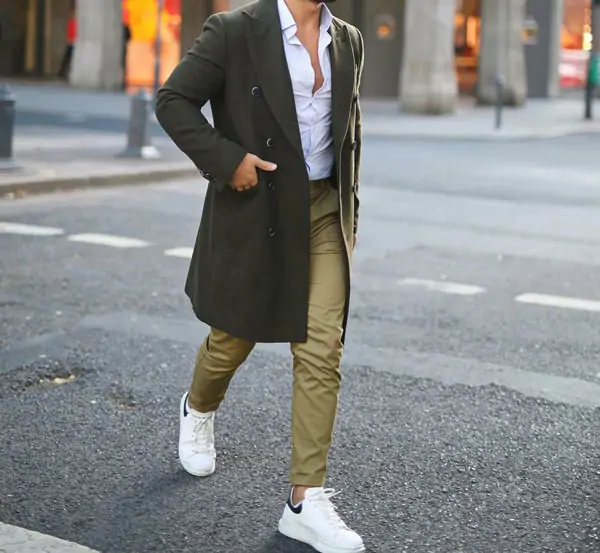 Perhaps you clicked on this article wondering what you can possibly do with the olive green pants in your closet, OR you found yourself clicking on the title, thinking, "Hmmm…. olive green pants? Tell me more."
So, this is The Highest Fashion telling you more.
The research is all there rallying behind the color of olive green, especially when it comes to men who want to dress well and show the world their quiet confidence, their arresting but soothing masculinity.
Men's Health actually released an article three years ago defining what items in your closet can be infused with olive green, given the color's ability to add "more personality to an outfit than black or brown."
Moreover, Very Well Mind found research that darker greens are able to hone in a relaxing quality no other color does— actors often sit in what they call "green rooms" before going on stage in order to clear the mind.
Green's appeasing nature allows it to manifest in positive qualities like optimism, growth, elegance and yes, this has everything to do with wearing a pair of pants that evoke this very energy.
If you have an exciting date coming up, or will be speaking at an important meeting, conference or networking event — if you want to show understatement yet simple style at a dinner or casual BBQ— wearing a color that psychologically soothes those around you can be powerful.
So, let it be clearly said— with olive green pants, the world is your oyster to seize.
Before Digging Into What to Wear With Olive Green Pants — What Are They?
Get this olive green pants outfit for men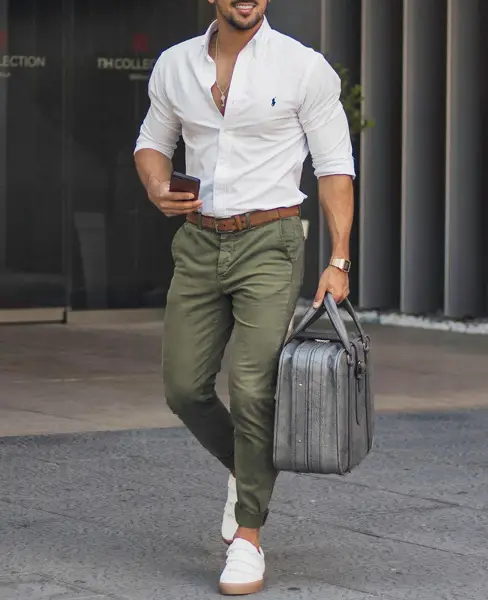 You may not have thought about it too much in the past, but like the different shades of colors that exist, different types of pants exist too.
If you are still wondering whether olive green pants are the fashion for you, or if you have a pair but are wondering what you can do to make them truly pop, you have come to the right place.
Depending on your body shape and size, certain kinds of pants will accentuate your body differently and express a different kind of look.
The different olive green pant types you should know include:
Chinos: cotton styled dressy pants that are business casual
Cargo: loose-fitting casual pants with large pockets
Khakis: Pants slightly more casual than chinos
Trousers/Slacks: Any pants held up by elastic, buttons, a belt or suspenders
Joggers: Pants made for sport
Jeans: Pants made of jean material loose-fitting or form-fitting
As we move along, we will disclose which shirts, accessories and outer layers go best with which kind of olive green pant.
How Do Men Wear Olive Green Pants? — How to Style Olive Green Pants?
Moreover, understanding which kind of pant form suits your body best is essential to personally own a style that doesn't impede your fashion sense but bolster it.
If you're on the shorter side, for example, be sure to get pants of the following:
Don't have too many creases/folds on the bottom pant
High-waist or medium-waist
Tighter fit
Smaller pockets
Low crotch
Do you already own the olive green pants of your dreams but don't quite fit in them right?
Check out this video on how to make any pants the pants for you:
If you have never been to a tailor before, no fear! You can check out our fun article on the tricks and tid-bits on going to a tailor.
We bet you feel like a pants expert by now — so give yourself a quick pat on the back!
What Goes Well with Olive Green Pants? — Colors that Go with Olive Green Pants
Olive green is a wonderfully subtle color and each type of pant that reflects its contagious calmness is a style must-have. But what matches with olive green pants?
The Best of the Best: The Tops to Wear With Olive Green Pants
Let's take a look at the following shirts and tops that pair well with the following kind of olive green pants:
Olive Pants with Black T-Shirts
Black t-shirts with a simple design at most, like this logo patch t-shirt, are perfect with olive green trousers, joggers, cargo pants or khakis.
Its casual look with a signature patch to show individuality makes the green color even more stand-alone.
Black draws the darkness out of the olive coloring like negative space in a painting.
This Black T-Shirt with the Moncler logo is just perfect!
White Sweaters With Olive Green Pants
Wow the room by sporting a white knit sweater with your olive green khakis, chinos, jeans or dressed up trousers.
The subtle yet strong softness of the sweater and the fragility of the white will bring out the boldness of the olive green color and overall make your style all the more put together, detailed and sleek.
Our total choice for this outfit is this 100% Cotton sweater by Goodthreads.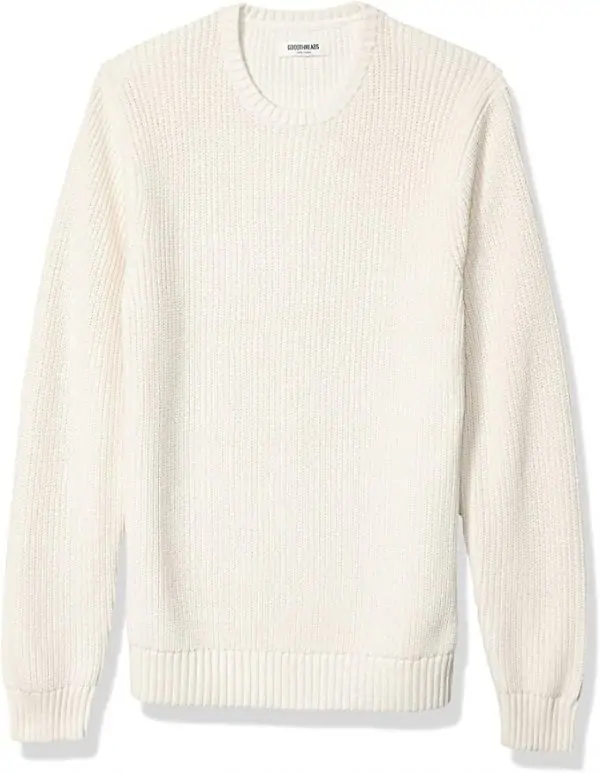 Black Long-Sleeve With Olive Green Pants
Get this olive green pants outfit for men
Black long-sleeves with an original touch like this double-sleeve sweatshirt bring class and sophistication to olive green jeans, chinos and khakis.
The long sleeves tie together a professionalism while the original element flirts with the casual look and both make the olive green appear to be quite cosmopolitan.
A stylish long-sleeve with a japan streetwear touch.
Also, if you like the cosmopolitan looks, you should also check our special guide how to combine a peacoat with a hoodie. These outfits are perfect for a casual look in the city.
Neutral Patterns With Olive Green Pants
With any given olive green kind of pants, a vertical striped shirt with neutral colors can transform your look into eye-candy for all passerby.
The vertical pattern elongates your body while the olive green forms a solid foundation for the eye to rest on, as if the stripes lead to the color's vastness and warmth.
Mixing a bit of movement in line with a solid color is always a good idea when it comes to style— juxtaposition is always welcome! 
Check this italian color block polo shirt.
The Outer Layers You Should Invest In For Your Olive Green Pants
Layering any outfit is essential for balance and style, and with olive green pants, there's a specific way to work that magic.
Whether it be coats, jackets, vests or blazers, check out these fine items to hone in your olive glow:
Long Wool Coat With Olive Green Pants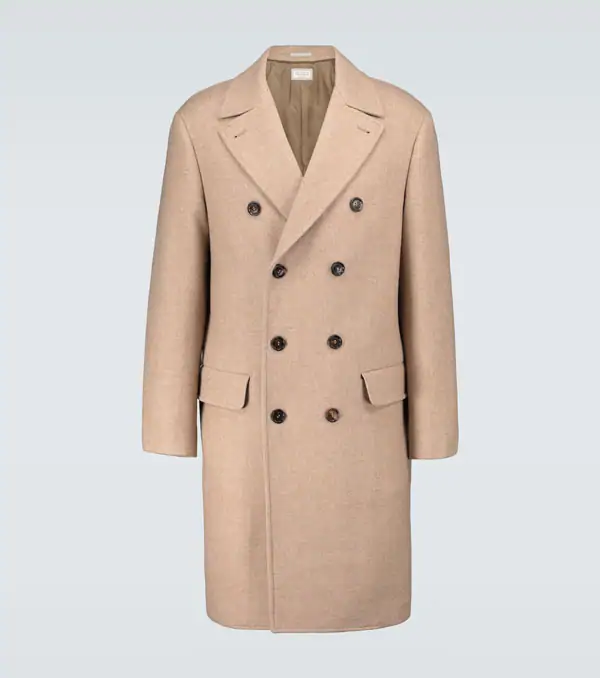 This Chaps double-creased long wool coat has the perfect sense of urbanity and modernity that pairs well with the olive color. Olive green pants aren't just worn by anybody and neither are wool coats.
The blending of the classic coat and hipster color allow for a marriage of style and harnessed individuality.
Black Overcoat With Olive Green Pants
To pair a black overcoat with olive green pants will do your style a great service as it brings an artistic mystery into the mix.
Neutrals always complement each other but when they come in the form of a long black coat, they also bring a layer of profound substance— perfect for setting up a lasting impression!
Check this Black Long Coat from London Fog.
Sherpa Jacket With Olive Green Pants
But what if you're not in the mood for mystery or sophistication? Sometimes, a guy just wants to be stylish, fun and energy-full. If that's the case, brown corduroy is your answer.
The light, colorful jacket like this one brings the flavor out of olive green pants and kicks in excitement and contrast that attracts the eye. Don't be afraid to even add on a black scarf for effect! (More on that later, of course).
A Splash Of Burgundy— Burgundy Jacket With Olive Green Pants
To add some more subtle undertone of warm color to your joggers, cargo or trousers, try snagging a plush burgundy jacket to complete the look. The casual arrest of subtle but ever-present depth of the red will bring out the prolific tint of the olive.
Pro tip: adding a black scarf into the mix makes the look all the more put together—casual yet fresh.
Put a Pep in Your Step With the Shoes That Match Your Olive Green Pants
It doesn't matter what kind of guy you are — athletic, hipster, analytical, philosophical or completely could care less about a designer label— your shoes are your gold mine.
They are the ultimate statement of the kind of masculinity you want to evoke from your style and the energy you bring to the table. So, let's check out the right shoes to match your olive green trousers, slacks, etc.!
If you have wide feet, check the best sneakers of 2023 for wide feet.
Tan High Tops With Olive Green Pants
Olive green joggers, cargo pants, chinos, jeans or trousers pair perfectly with these bad boys. The understated look of the warm neutral tan color gives the olive a chance to contrast in a subtle yet striking way.
More than that, high tops that have a rich, bold color allow any outfit to look natural and organic while also showing you care about your appearance— which is always a good thing!
Black Chelsea Boots With Olive Green Pants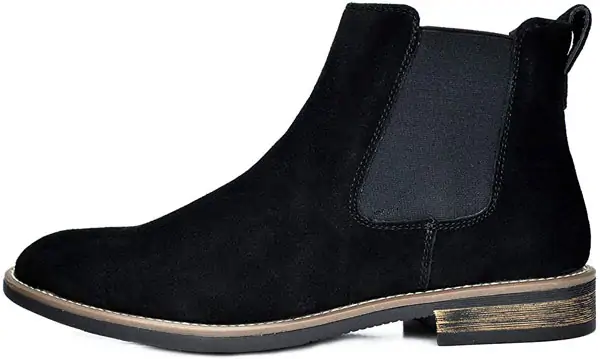 Chelsea boots are becoming the new wave of accessible haute couture and for good reason. Their glossy yet silky look make them a great addition to olive green chinos, khakis or slacks, as they elevate any day in the city, weekend trip, fancy dinner or business meeting.
These boots have an air of professionalism, style and sophistication— they say a lot without saying too much.
Trapman Hiking Boots With Olive Green Pants
Original, unique, practical yet honestly sick, these boots give any pair of olive green pants the push they need to stand out. The alluring irony of paring hiking boots with an à la mode color like olive gives your whole look a sense of adventure.
These boots' neutral yet deep red color keep up the theme of warmth and comfort in your energy and that, men, is priceless.
Neutral Suede With Olive Green Pants
Suede is like the little brother to velvet but much more calming, much less intense. It's all about the balance of the olive green chinos or khakis with the meaningful and quiet presence of being well-suede!
To be able to sport a neutral suede shoe gives you a sense of slick purpose that no other pair can allow.
The Devil's in the Details
Showing you care about the way you dress doesn't have to mean wearing a watch with one kind of blazer because the colors are identical.
It's the little things that make the big picture. So, let's check out what details you'll need to pay attention to in order to bring that olive green the attention it deserves!
Black Fedora With Olive Green Pants
I know what you're about to say. "Man, why would I ever get a fedora?" but I'm here to tell you it'll be one of the best decisions you make for your wardrobe and your olive green chinos or jeans. The confidence, bravado and charisma that come with a black fedora are bountiful.
European-looking and a prime look of haute couture, a black fedora will complete your look like the period does at the end of a sentence. Think about it.
Metal Chain With Olive Green Pants
Because wearing olive green is already taking a personalized approach to clothing, why not mix it up with wearing a silver chain to add to the slick touch?
Unlike gold, silver chains will match the olive tone because both have a timelessness to them that isn't too overpowering. It's simple. It's chic. It's unique.
Simple Black Scarf With Olive Green Pants
As previously mentioned, you can never go wrong with a black scarf. A background player in an outfit, a simple black scarf boosts the other colors in an outfit or, if worn with other black clothing, even highlights the gothic noire aesthetic.
A black scarf can make it to any occasion — it's ubiquity yet simplicity a perfect layer for both casual or professional settings. Check this quality italian black.
Black Sunglasses With Olive Green Pants

They say the soul is in the eyes, but with black sunglasses, there is actually quite a soul there too. To add substance and strength to your overall look, a pair of black shades can go a long way.
And don't think they have to be seasonal. Even in cold weather, to sport such a pair can signify your seriousness, acuity and magnetism in the world. Love these Ray-Ban sunglases.
If you want to try one of the best sunglasses brands, take a look of this Serengeti review.
Don't forget to tag us on Instagram @thehighestfashioncom with you sporting olive green photos and let us know how you like to personalize the look.