What is the best men's facial moisturizer for dry skin? Your face is the first thing that anyone who meets you interacts with. It is the first thing that tells us that Ryan Reynolds is different from Justin Bieber. So, yes, it's kind of a big deal
Now, a very large chunk of your face is skin. The skin is the largest organ in the body and obviously largest on your face too. External agents like bacteria, UV rays, and so on first come in contact with it before they can get into your body.
It should come as no surprise, then, that it would demand attention and care, and rightly so. Irrespective of the weather condition and your skin type, you can always help your skin stay hydrated and healthy. It is the best way to deal with many skin conditions such as dryness, wrinkling, or acne. Now, this begs the question, what is the best men's facial moisturizer for dry skin? Unless you have an oily skin type, then you should take a look at the best facial moisturizer for men for oily skin instead of continuing to read this post.
How Do Moisturizers Work?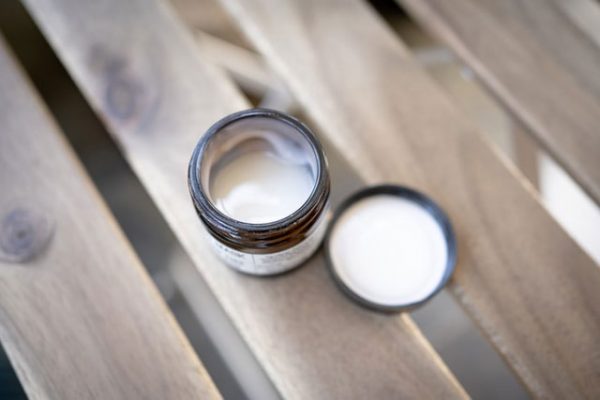 From the name, 'moisturizer', you probably already have an idea of what it does. The job of every moisturizer is to keep your face hydrated, shield it from daily wear and tear and nourish it with other essential vitamins and minerals.
It's really easy to think moisturizing is something that people do for aesthetics, and we'll admit that that's a good part of it. However, aesthetics helps us know that your skin is healthy and thriving as it should.
There are two main ways through which moisturizers work. They can either help prevent the oil and moisture in your skin from escaping or they can restore the moisture that has been lost from your epidermis (particularly the stratum corneum (insert Mayo Clinic link) ), the outer layer of the skin. The epidermis is covered with a film of water and lipids that are responsible for keeping your skin smooth and in good condition.
However, as we've already said, your skin is the first shield against the elements and it tends to take a pretty good beating sometimes. Hence, you need to step in to assist like a Robin to Batman, to fight for the safety of your skin, by giving it just the right amount of moisture.
Why exactly is this moisture important? You see, because of the nature of the work that the skin does. Its cells tend to die faster, compared to other organs. Moisture in the skin helps the skin to continuously repair itself by helping younger cells rise to the surface to replace the dead ones. Also, the skin, because of how exposed it is, is very prone to damage from the sun, infections, and daily activities. Moisture in the skin will reduce the likelihood of skin problems as a result of these.
Should Guys Use A Facial Moisturizer?
Let's just get right to it; yes, all guys should use facial moisturizers. The days when applying facial moisturizer was considered unmanly are gone, and boy are we glad! For years, men have walked around with dry, ugly skin while the women got all the good stuff. It shouldn't be so; we deserve good stuff too.
Think of it like this. Do guys need to eat? Do they need to sleep, to bathe? Then, of course, they need to moisturize their faces regularly too.
The face is one area of the body that is most prone to skin cancer and one of the most sensitive to environmental changes. Everyone should be protected from these, irrespective of gender, and that's why you need to moisturize.
Healthy skin should never be dry. The basic function of moisturizers is to help your skin get rid of dryness and prevent it from happening again. If you use the best men's facial moisturizer for your skin type, you stand to gain many benefits.
For one, facial moisturizers keep your skin from ageing. Knowing this, it should come as no surprise to you that this is why it seems like the ladies seem to not be ageing compared to us. They discovered this hack a long time ago and there's no better time to catch up with them than now.
It also improves the overall appearance of the skin by reducing blemishes and dry patches. Unlike many other parts of your body, your face is always bare and exposed. The least you can do is care for it as much as possible.
Don't be deceived that by doing basic skincare, you're betraying manhood. If anything, you're helping us all be better and live healthily. 
When To Use A Facial Moisturizer
Many people who look up to us for fashion and lifestyle tips at The Highest Fashion have asked us this question at one point on the other. Of course, it makes us happy to know that many men are now looking to invest in adequate skincare, as you should. We're always happy to help, so we'll make this as simple as possible for everybody.
First off, there are three non-negotiable times when you must use a facial moisturizer. These are after a bath, a shave, and exfoliation. After bathing, especially with hot water, most of the skin's oil is stripped, leaving it exposed to dehydration. As we said earlier, the face is one sensitive part of the body and the effects of this stripping can be worse there. The way out? Get that baby moisturized.
Don't ignore applying facial moisturizer at night because studies have shown that hydration levels tend to decrease then.
In summary, moisturize, at least twice daily – in the morning and at night. If you get a moisturizer with a sun protection factor (SPF), that's even better, especially for daytime application.
If you have dry skin, you'll have to be extra dedicated to nourishing your face with moisturizers frequently. Make it a habit to moisturize as often as you wash your face too.
How To Know A Good Facial Moisturizer
Some moisturizers are all-embracing, but to get the most benefits, you should invest in the one that suits you best. For instance, men with dry skin should use the best men's facial moisturizer for dry skin. That way, you can be sure that the product was designed to address a specific need.
The ingredients used in producing moisturizers can be grouped into three: occlusives, emollients, and humectants.
Occlusives Moisturizer
Occlusives are the thickest and oldest type of moisturizers. They work by coating the skin, thereby creating an extra layer of protection on it to prevent loss of moisture to the environment. It works amazingly well for dry skin. Vaseline is an example of an occlusive.
Emollients Moisturizer
Emollients are mostly made up of fats and oils and they hydrate the skin by filling in cracks and spaces between skin cells. Thus, they are excellent for restoring dehydrated skin and treating inflamed/irritated skin.
Humectants Moisturizer
Humectants absorb moisture from the atmosphere and lock it down on the skin. They are especially helpful in reversing the stripping effects of some soaps and alcohol-based skincare products.
All three types of moisturizer ingredients are good for hydrating dry skin, but a moisturizer would give the best results when it harnesses the power of these ingredients into one product. When they act in tandem, you have three different but efficient ways of ensuring that your skin never dries out again.
When considering what to look out for in what will become the best men's face cream for you, you must consider the types of ingredients used. This covers the three main types that have been mentioned and other supplementary ingredients that will enrich your skin with other vitamins and minerals that are necessary for flawlessness.
What Is The Best Men's Facial Moisturizer For Dry Skin?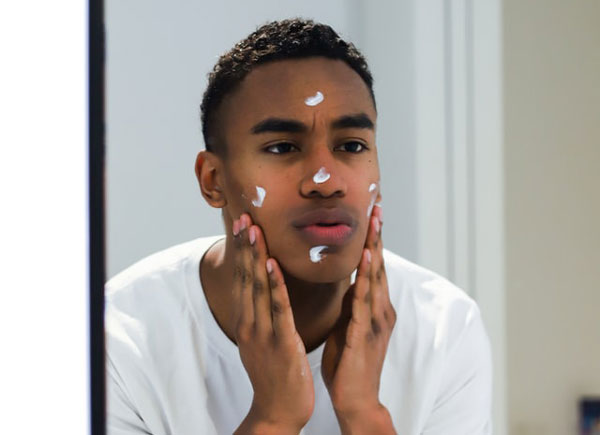 At this point, you should agree with us beyond all reasonable doubt that every man should have a moisturizer as part of his skincare routine at every point in time.
However, it is important for people with dry skin to have moisturizers that are designed for their skin type.
For some people, dry skin is something they only have to deal with during winter or when it gets windy. For some others, it is as a result of health conditions or even. Others inherit it from their parents and for some, it's a combination of all these.
If you've found yourself with dry skin, allow us to reassure you that this is not the end of the world. It's a valid worry if your skin is wrinkling, cracking, and stripping your complexion of its glory. Thankfully, there are good products that can help you restore your skin's natural moisture and leave you glowing like the star that you are.
Just because we care, we've taken the time to do our research for the best men's face cream for dry skin and will recommend them for you here. 
What is the Best Face Moisturizer for Dry Skin?
You know what? We're going to do you a solid Favour and recommend two products that easily pass as the best face moisturizer for dry skin. They are Pond's Crema S Nourishing Moisturizer and the Neutrogena Hydro Boost Hydrating Water Gel Moisturizer.
Pond's Crema A Nourishing Moisturizer
Pond's Crema A Nourishing Moisturizer is a unique blend of specially formulated ingredients, designed to keep the skin moisturized and nourished for up to 24 hours, no matter how dry. It is a face cream with a blend of botanical extracts and nutrients designed to give users soft, glowing skin.
Some essential ingredients present in this Pond's Facial moisturizer are apple, grapefruit, and seaweed extracts, all known for their skin enhancing properties.
Dermatologists have been able to establish that by using this product, you don't have to worry about clogged pores, making it best for dry to very dry skin. It also offers deep, long-lasting moisturization for quick transformation of damaged, dry skin into radiant skin that you can be proud of any day.
Neutrogena Hydro Boost Hyaluronic Acid Hydrating Water
The Neutrogena Hydro Boost Hyaluronic Acid Hydrating Water Gel is a unique, award-winning gel formula that will give your skin the hydration boost that it needs. Because it is a gel, it absorbs super fast but don't be deceived, it has the enduring moisturizing power of a cream.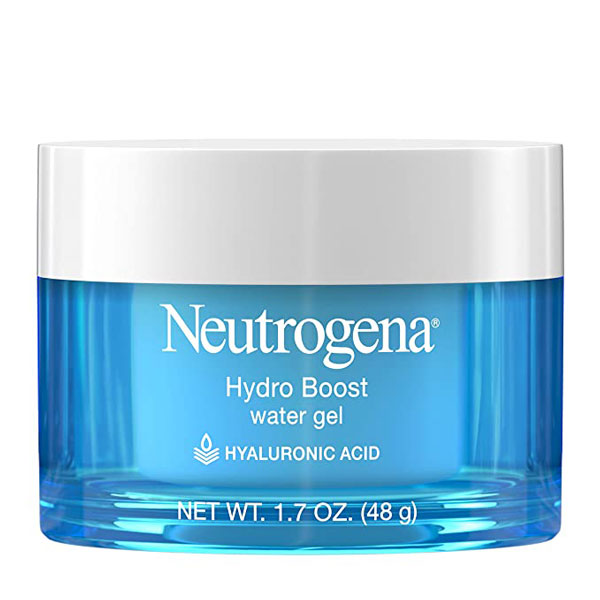 It is specially formulated with hyaluronic acid, a natural skin component, to help it attract, absorb, and lock in moisture. Hyaluronic acid is naturally found in the skin but requires replacement often because it can easily be lost with time. Its major function is to draw moisture to the skin like a sponge in water then secure it in. This Neutrogena gel is perfect for supplementing any lost hyaluronic acid so the skin does not lose any more moisture. lt is an oil-free, non-comedogenic facial moisturizer that leaves your skin supple and hydrated every time. 
Since dry skin is more prone to certain skin conditions. The Neutrogena Hydro Boost Hyaluronic Acid Hydrating Water Gel has been formulated such that it can help to relieve one of minor skin irritation due to eczema or rashes. It can also help to protect your skin from these.
What is the Best Face Moisturizer for Dry Aging Skin?
If you're looking to treat dry skin that is starting to wrinkle. The Eucerin Q10 Anti-Wrinkle Face Cream is your sure bet.
Enriched with skin-enhancing ingredients such as antioxidants, Vitamin E, and Beta-Carotene. It is effective in protecting the skin from the damaging effects of free radicals. It also replenishes the Coenzyme Q10, after which it is named. This naturally-occurring coenzyme defends the skin to slow down ageing
By using it, fine lines and wrinkles are eliminated and all that you're left with is soft, smooth-looking skin in as little as five weeks of use. To further strengthen and moisturize dry skin, it is fragrance and alcohol-free. Also, you don't have to worry about your pores clogging up as it is non-comedogenic.
What is the Best Facial Moisturizer for Dry Sensitive Skin?
Dry, sensitive skin can be restored to full glory with the CeraVe Moisturizing Cream. Developed by expert dermatologists, it contains a unique formula of Hyaluronic Acid, Niacinamide, and Ceramides. These restore the skin's protective barrier to prevent moisture loss and release moisturizing agents within the skin to replenish it.
Using MVE Technology, a patented delivery system, moisturizing ingredients are continuously all day to ensure 24-hour hydration.
Ceramides and hyaluronic acid are naturally found in the skin as they make up about 50% of the lipids found in the skin. When there is a deficiency of ceramides, the skin quickly dries up, making it flaky and itchy. Without hyaluronic acid, the moisture-absorbing capacity of the skin is greatly compromised, worsening dryness.
The CeraVe Moisturizing Cream improves these in four weeks to give you soft, radiant skin. It is oil and fragrance-free, making it most suitable for people with dry, sensitive skin. It is also non-comedogenic, hypoallergenic, and gentle on the skin.
Best Men's Facial Moisturizer for Dehydrated Skin
The Aveeno Skin Relief Intense Moisture Repair Cream is the answer to this question. The product combines the goodness of nature with the wonders of science to give you healthy, hydrated skin all day round.
For people with dry, sensitive skin. It is the perfect treatment as it is made with a Triple Oat Complex, ceramide, and rich emollients.
Aveeno is a skin-care brand that has been in business for over 65 years, leaving a long trail of satisfied customers. This Skin Relief Moisture Repair Cream product is one of their many star products. It features a unique proprietary formula that delivers hydration to your skin. These also help to prevent any losses of this moisture by restoring the skin's moisture barrier.
It is dermatologically tested and approved for dry, sensitive skin, especially since it is fragrance-free, steroid-free, and non-comedogenic.
It's Triple Oat Complex contains oat flour, oat oil, and extract, scientifically proven to enhance skin hydration. Moreover, the presence of protective ceramide and emollients help to leave the skin nourished and healthy-looking.
Final Notes: Best Face Cream for Extremely Dry Skin
Having seen which moisturizers are the best men's facial moisturizer for dry skin. Based on our recommendations, you can easily choose and begin your journey to perfect, glowing skin.
Don't forget to let us know how these products work for you. Kindly reach out to us via our Instagram page @thehighestfashioncom.
We are a fashion brand with over a million men in a community that we've grown for six years now. Our blog, magazine and social media pages serve as inspiration for men all over the world. Men who aspire to always look good and stay healthy.
Join us today by following us on our social accounts and you'll thank us later.