Some days, it's nice to put on that suit and strut your dude stuff into meetings, receptions or conferences and show the world how you carry yourself. For that, check 8 Best Designer Brands.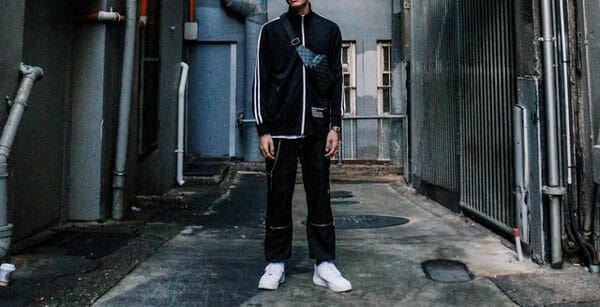 And other days it's nice to sport high-level hipster brands that show off your inner tastes yet have the well-known label to show status, symbol.
But, every so often, it's nice to just be. To look good without trying. To feel good without contributing to the world of labels, higher price tags, large manufacturing or being too statement-making that you feel like people notice your clothes more than you.
The style that best replicates this "let me be invisible" feeling while also staying spiffy and soulful?
Low-key streetwear.
It's your best bet and something that is a saving grace when you just want to throw your hood up, slide your feet into a pair of comfortable sneakers and head out on the town.
Make no mistake, however, because low-key or not, streetwear is meant to celebrate art, diversity and triumph in, to at least some extent, innovation.
What Does Lowkey Mean?
Let's break it down now.
Merriam Webster defines low-key as "low intensity," while Your Dictionary defines the term as "restrained, subtle [and] not trying to attract attention."
Putting the two together, lowkey in fashion speaks to clothes that don't command attention — the patterns and colors don't declare any cultural commentary at first or second (or maybe even third) glance.
Low-key streetwear brands are the brands that speak to the street culture in the "restrained" and "subtle" way. It's the clothes that aren't here to impress anyone. Not the CEO of a company and not the groups of people who care to assign "street credit."
Simply put, low-key streetwear brands are those that are meant to help you blend in while the rest of the world chases trends to stand out.
Best Lowkey Streetwear Brands Compilation in 2023
Fashion, for men, is such an underrated world. Also like these 15 underrated streetwear brands you must know about. There aren't too many magazine spreads, commercials or social outreach that helps men feel invited to get excited for style.
But everything about lowkey streetwear shows men respond to this mainstream alienation by forming an underbelly of brands and upcycle fashion styles that speak to the inner soul in a calming, understated way.
It's enduring and alluring to sport these brands that no one knows, whose colors, styles and energies are in every way low-key — elusive.
But these special gems are hard to find if you don't know where to look… and The Highest Fashion is here to help end your search…
Check out our compilation of low-key streetwear brands that you just have to get your hands on.
Lost and Found Bootlegs
If you were lost in the world of low-key streetwear brands and are looking to be found as quick as possible, don't turn anywhere but Lost and Found Bootlegs.
Incorporating this spiritual "lost and found" theme, the brand made a very low-key but powerful "abyss black hat" that speaks to either the following of religion or the questioning of it. Its ability to stir conversation in a debonair fashion is precisely why it's an outfit asset.
These "black and white slides" play the same game. Their busy pattern yet calming colors allow the contrast to be unique and fulfilling — vitalizing and vibrant in the most allying way.
Skull Skates
Skull Skates is exactly how it sounds — a skater boy brand meant to bring solace and harmony to the rebels of the streets. While other skater streetwear brands have designs that may be more intense, this particular company is able to convey the same rogue messages but in just two colors… and a majority of that time, one of those colors is black.
This Boy Squawk Box t-shirt, for instance, is simply black and white but the design itself is eerie, witty and new. It's like a drawing from a kid with a wild yet disturbing imagination and its cleverness is contagious.
Or take this black skull hoodie — all it takes is the skull to show the sinister energy of darkness and the black background to prove it. While other high-key streetwear brands show off snakes, spawns, roses or worms along with the skull, Skull Skates simply makes its statement wide and clear — and quite loyally to its name.
But the brand does show off its ability to establish a pop of color when need be — this purple snapback, for example, is able to harness vitality without causing too much stir to an outfit. Paired perfectly with any skateboard or kick-ass pair of sneakers, this cap is a statement without saying too much.
This brand is also quite special because of its robust shop of not only clothing but also skate boards, snowboards, bikes and books, music, DVDs and stickers. By providing different content, the brand is able to form a cohesive set and community behind skating.
Check out some of the community's sick moves here:
Uniqlo Streetwear
While Uniqlo may not sound low-key given its household name, to this day no one can actually tell when you are wearing its designs. This is due to the company's goals to remain as "low-key" as possible — to never scream its label out to the world.
Uniqlo provides neutral tones in all different shapes and sizes, becoming a haven for quality clothes for cheap prices, for closet essentials that match anything and everything.
Certain collections within Uniqlo especially have the soul that streetwear embodies, but presented in a way that is understated and low-level. Take this short-sleeve graphic t-shirt that is both meaningful and influential in the world of modern art. The "rhythm of the waves" calls for easiness and calmness that is exactly what "low-key" is all about.
Even more understated is this white tee with one red stripe in the corner. The color red truly pops while the whiteness commands the attention. Both these tees are from an array of "Japanese color woodblock prints from the Museum of Fine Arts, Boston, made by ukiyo-e artists who flourished during the late Edo period," according to the site.
If this anonymity and simple style brand speaks to you, and you'd like to learn the 411 on all things Uniqlo, check out our in-depth exposé on the company!
After Midnight NYC
Good news about After Midnight: you can also wear this brand during the day, afternoon or evening. This brand is quite a lucky star because of its flirtation with different pastels and its attention to detail whether it be powerful statements on the sleeve or patchwork.
The "Say No More" long-sleeve is everything you can ask for in a low-key look. Its statement is short but profound and its coloring is indie and like a visual version of spoken word poetry. Wearing this kind of top brings in enigma but also understanding that, well, less is more.
Paired perfectly with the long-sleeve are these black and peach socks. Their wave is quirky and musical while the black reigns that kitschy energy in. These socks provide a warm, comforting feel both literally and symbolically.
But we mentioned patchwork earlier, so the least we could do is point you in After Midnight's patchwork direction. These fun shorts may be the most colorful pair a streetwear brand has to offer — so don't let the opportunity go! The pastels play with each other while creating a bold confidence for any man that wants to show his masculinity through fluidity.
Harry Styles recently played with this fluid masculine wardrobe — one that embodies feminine designs and colors — in his spread in Vogue.
What street is all about, after all, is breaking down existing barriers.
Lucid FC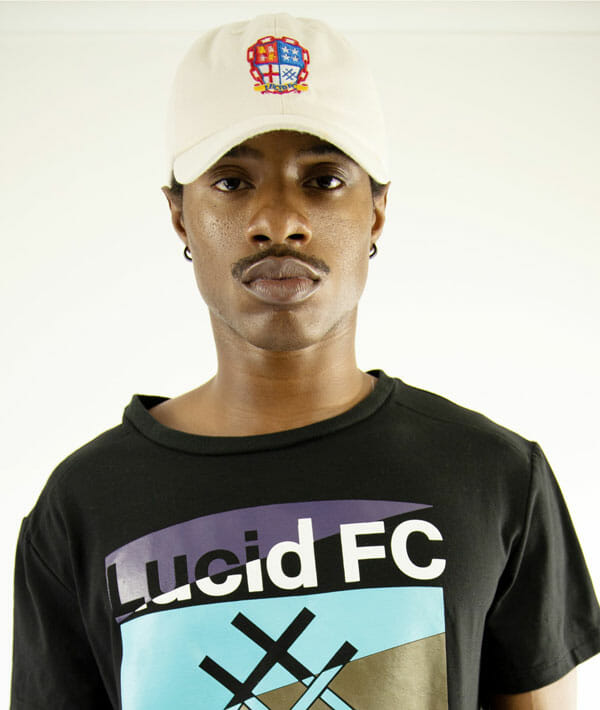 Another brand that tries to break down traditional style but in an understated but substantial way is Lucid FC. Last year has brought to bear many fruit — some good, some bad, some sour, some new — but each one has shown that resilience is key.
This brand has produced some wondrous new items this fall season ranging from tops to hats to jeans to masks to coats.
Probably the most memorable piece goes to this PVC Chore Coat. While it's not the most low-key of the low-key ensembles, its light colors, welcoming patchwork pockets and different color buttons provide an organized chaos that is enjoyable, warm and forth-coming. Its strong presence is what provides the peace — not to mention the cute owls on the bottom pockets.
Another unique item produced during the pandemic months are these trekker convertible cargo pants. Their waxed linen is quite spectacularly placed with the comforting green and the zippers are edgy while also looking homey. The entire outlook looks hand-made which adds to the overall uplifting and assuaging vibe of the cargo.
Les Petites Mesures: Atelier LPM
Street fashion is international, and Paris sure makes street styles come alive with beauty, sophistication, sensuality and precision. Any man wearing Les Petites Mesures by Atelier will be rest assured that his outfit will carry a room.
Just take this simple grey and white hoodie — the two comforting colors do all but crowd the outfit. The lines, patchwork and rolled up sleeves execute and essence of casual confidence, restful contentment and a quieting fashion statement.
This black scratch cargo is also a stunner. Its pirate buttons, form-fitting lining and slick black cargo material gives anyone wearing it a feeling of power, security and dominance. Paired perfectly with an outfit that is both dressed up or dressed down, this jacket looks like a vintage power add-on that will surely be the subtle focal point of any outfit.
Kam Vercetti
Some brands are so personalized that it's best to see them through the lens of their social pages. Their creativity is best harnessed through updated albums and galleries that speak to the relevance and personal touch of the brand's mission.
Kam Vercetti is one of these brands.
This skull varsity jacket, for example, is best expressed through artistic means. Because the creator chose to take a classic varsity jacket and revitalize it into a modern and gothic feel, the vision was best shown by completing the full outfit in nature. The natural aesthetic only propelled the visionary aura of this piece further.
The brand is best known, however, for its classic ripped up jeans — and yes, they are ripped up in a way you have never seen. The "low-key" level of the rips is the most special aspect because most brands will provide gaping holes or bold rips in random places in the jean.
Kam Vercetti does a subtle strip of cuts all the way down the jean that almost makes it seem like they aren't there at all. The holes are thin and the rips are deliberate while somehow still keeping the integrity of the jeans.
Basketcase Gallery
Another low-key brand that is taking the Instagram world by storm is Basketcase Gallery. With neutral colors, moving imagery and common use of the color red for evoking feeling, this brand connects art with nature, humanity and even sensitivity.
Recently, the brand produced this red-hot jacket with a bold and brave graphic image that pierces the eye. Its strength, however, is also rather comforting. There are only three colors at play, which make the image while brave, also taut.
This 2023 sweater of a black and white still image of two dogs is, simply put, exceptional. The softness of the sweater with the notable and indestructible prowess of the dogs is exactly what low-key streetwear brands strive for when it comes to creating impenetrable impressions in fashion. 
And, since we're on the subject of leaving impressions, this brand is truly able to be called a gallery by giving brand followers a sense of artistic movement in each and every piece. As with the last two items, these cow print pants are street while also spiffy — commanding yet in every way minimalist. The brand was able to show that with incorporating untraditional animal print, pants can become street, artful and original. Two colors are all it takes!
Des Pierrot
The Highest Fashion has expressed in the past our appreciation for brands that can reflect their taste, style and swagger in their site straight away. Des Pierrot's power is wielded through its very first impression: a laughing girl with an infectious smile, and the camera zeroing in on her as if she has a happy secret to share. And we can quite guess what it is: streetwear style that elevates any outfit with artsy, indie, natural chic.
The look-book for the 2023 season is down-to-earth, preppy yet "cool" and its simplicity is its strongest asset. While it's nothing you haven't seen before, the way the pieces are styled is what brings them their fresh and contemporary charm.
But don't rush into thinking this brand doesn't take street risks. This oversized, OG denim jacket is like a modern art exhibit on the body, with its fine lines, fringed jean and denim turtle-neck. Its put-togetherness makes it low-key while the originality and free spirit is as street as it gets.
How to Stay Up to Date on LowKey Streetwear Brands
These low-key streetwear brands of 2023 will either keep on growing or remain in their secret hideaways on the internet where only select communities know their label.
But wouldn't it be nice to join this community aside from just refreshing The Highest Fashion's page to see what next topic we cover (even though we so appreciate your readership support)?
There are some great ways to patron and remain involved in the low-key streetwear brand community and we listed these several methods below!
First of all, check best upcoming streetwear brands in 2023.
DM us on Instagram with all your burning streetwear questions – we'll be sure to write up a piece just for you!
Follow YouTube channels that cover subculture fashion like BULL1TRC, Jacob Wallace or Kyron Warrick
Get caught up on latest arrivals from streetwear stores you like by signing up for their membership programs, email alerts or newsletters
Follow the brands you like on Instagram — often, these brands will post their designs as well as shout out other brands or collaborations they work on (this will expose the other streetwear brands you can follow)
Ask your friends where they buy their clothes if you like them! After all, secrets are no fun unless you share with everyone; make your own streetwear brand network by making it a passion between your buddies and yourself
Check out sites like GRAILED that re-sell clothes and brands: many streetwear communities wait for certain expensive names to go into these re-selling sites
Don't forget to tag us on Instagram @thehighestfashioncom with your low-key streetwear brand photos and let us know what being a streetwear shopper means to you!